Civil Engineering
Room plan: How You can Create the 3D Plan of A Room in 1 Minute
Creating a 3D floor plan of a house will be very easy |How You can Create the 3D Plan of A Room in 1 Minute |Room plan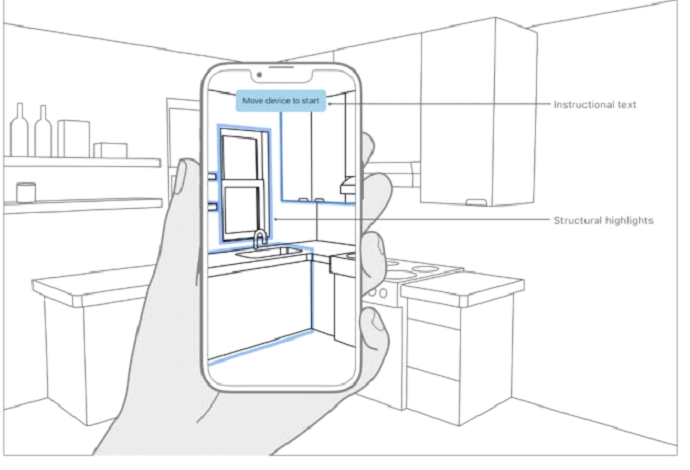 Room plan: How You can
Create the 3D Plan of
A Room in 1 Minute
Today the topic of Room plan: How You can Create the 3D Plan of A Room in 1 Minute. Creating a 3D floor plan of a house will be very easy |How You can Create the 3D Plan of A Room in 1 Minute |Room plan.
Creating a 3D floor plan of a house will be very easy
If you work in the architecture sector or a real estate agency, such as Sky Marketing, you know that measuring a house and then drawing it in 3D is a lot of work. Room plan: How You can Create the 3D Plan of A Room in 1 Minute
How long can it take to make a distribution of a flat that you have seen? Some augmented reality apps measure distances and even some apps that 3D scan a room; they help us! But from there, to create a distribution of the house and in volume, surely we need more than an hour.
The solution to not waste more time is called Roomplan. The new technology that Apple presented at the WWDC 2022 event (for iOS and iPadOS) where creating a 3D model of a room will be instant. An example.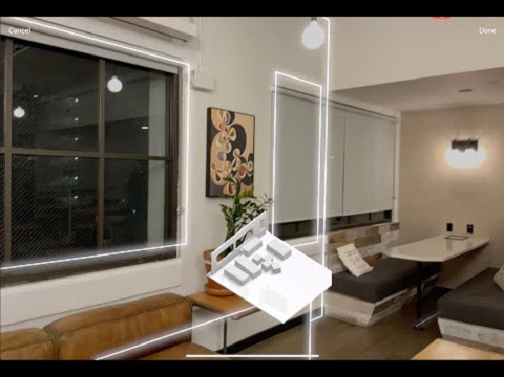 RoomPlan uses augmented reality technology to collect information about a space and its contents, process the data, and generate a 3D model in real-time.
The sensors of the mobile or tablet itself, some machine learning models, and the rendering capabilities of RealityKit are used to capture a physical environment.
The powerful camera and LiDAR scanner of the iPhone and iPad are the basis for identifying walls, windows, openings or doors, etc., and creating a 3D floor plan. You will be able to create house plans in a very short time.
ROOMPLAN WILL BE VERY USEFUL TO QUICKLY CREATE PLANS AND VISUALIZE THE 3D DISTRIBUTIONS OF A HOME OR HOUSE
Via Apple
In addition, key information is included, such as the dimensions of the vertical and horizontal elements or the types of furniture/elements that are there. For example, you can identify a painting, a bed, or a refrigerator.
The technology framework produces a scan as parametric data (See architecture with parametric design ); that is, it individually identifies the components of the scanned space. This feature simplifies and makes it easier for us to make changes to the objects identified later.
Via Apple
RoomPlan can provide results in several universal file types, including the dimensions of each recognized component, such as walls or cabinets, as well as the type of furniture detected.
The placement of each component and its dimensions can be further adjusted when exporting to various USDZ-compliant tools such as Cinema 4D, Shapr3D, or the famed AutoCAD program.
To start a capture, the application presents a view – RoomCaptureView – through which the user looks at their room. The view displays virtual tracks as the user moves around the room.
Via Apple
Real-time graphical overlays appear on top of the physical structures in the room to convey scanning progress.
If the frame requires a specific type of device movement or perspective to complete the capture, the user interface displays instructions explaining how to position the device.
When the app determines that the current scan has finished, the view displays a scaled-down version of the scanned space for user approval.
What more utilities could it have? It is clear that this tool will be useful to quickly create plans and visualize the distributions of a home or house. The real estate and hospitality sector are in luck; ads showing the distribution of rooms!
But it can also be the first step to speed up workflows in the architecture, reforms, appraisers, or interior design sectors.
IT CAN BE A TOOL THAT SPEEDS UP THE WORK OF ARCHITECTURE FIRMS, THE FIELD OF REFORMS OR INTERIOR DESIGN
For example, you could preview wall color changes or accurately calculate the amount of paint needed to repaint a room. The possibilities are numerous.
Ok… And where can I get this technology? Apple has just provided the operating system and code (New Swift API + Documentation that you can find HERE ) so that developers can incorporate it into their Apps and applications…
Will it take a long time to be in any App? Well, NO, in fact, the videos provided in this article are from a famous developer specializing in 3D modeling. So soon, we will have applications everywhere.
If you liked the article, rate, and share! Moreover, you can also read about

New City Paradise

, a real estate gem in Pakistan.