Civil Engineering
Types And Advantages of The RCC Stairs
Types of RCC Stairs | Advantages of RCC Stairs
Types And Advantages

of The RCC Stairs
Today I have the topic of Rcc stair types of Rcc stairs and the advantages of Rcc stairs. Types And Advantages of The RCC Stairs.Types of RCC Stairs | Advantages of RCC Stairs
Types of RCC Stairs
There are three types of reinforced concrete stairs:
1. R.C.C. Slab Stair
2. R.C.C. Cantilever Stair
3. R.C.C. Monolithic slab stair.
Read More
R.C.C. Slab Stair
This type of stair is designed in such a way that the staircase acts as an R.C.C. slab between the wall and the stringer. Reinforced concrete slabs and stringers are made by molding them together.
R.C.C. Cantilever Stair
These types of stairs are extending from the wall and do not require any other support. To strengthen the steps of such stairs, more steel is used above and below the steps so that the stairs do not weaken even though they are suspended. This type of staircase is suitable only where the wall is thick and strong enough because the wall itself has to bear the weight of the stair.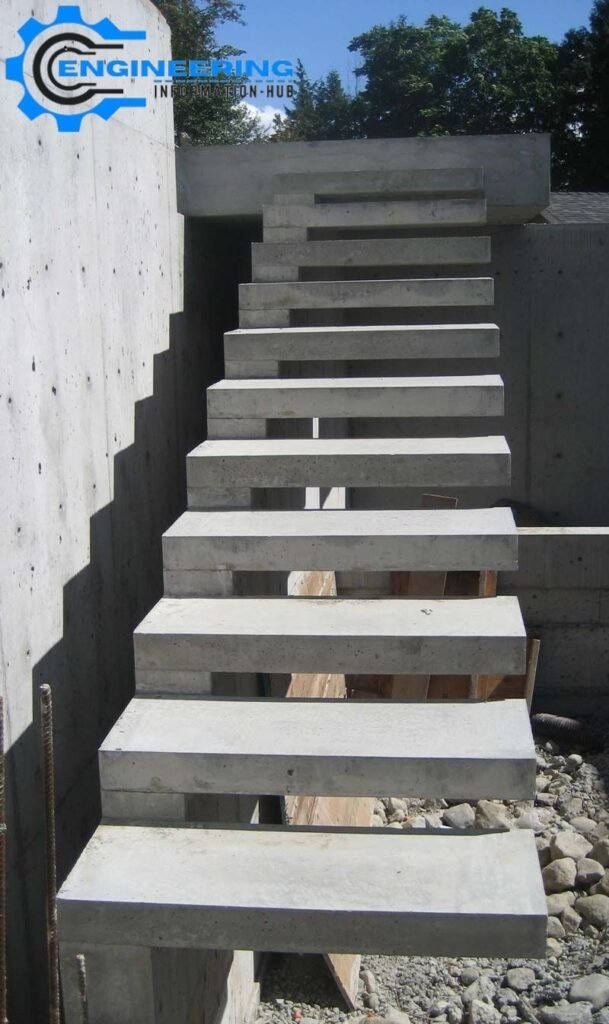 R.C.C. Monolithic Slab Stair
The whole flight of this type of stair is created at once. When making this type of stair, steel bars are laid made as a single unit. This includes landing. Sometimes multiple threads towards the slope and more steel bars are put in place of the stringer. This type of staircase is suitable for buildings that are supported by the frame structure.
Advantages of RCC Stairs
Reinforced cement concrete stairs have the following advantages mentioned below.
1. Such stairs can be easily made in any shape.
2. These stairs are durable.
3. These stairs are non-flammable.
4. Such stairs can be made in a small volume as if the low thickness of the stairs can give significant strength.
5. Walking on them doesn't make much noise.
6. They are also beautiful if made neatly.
7. Rcc stairs are easy to clean.
8. Stairs of the most complex pattern can be made of R.C.C
Read More
Thanks for Reading Article Get more Information and share it with others.
THANKS